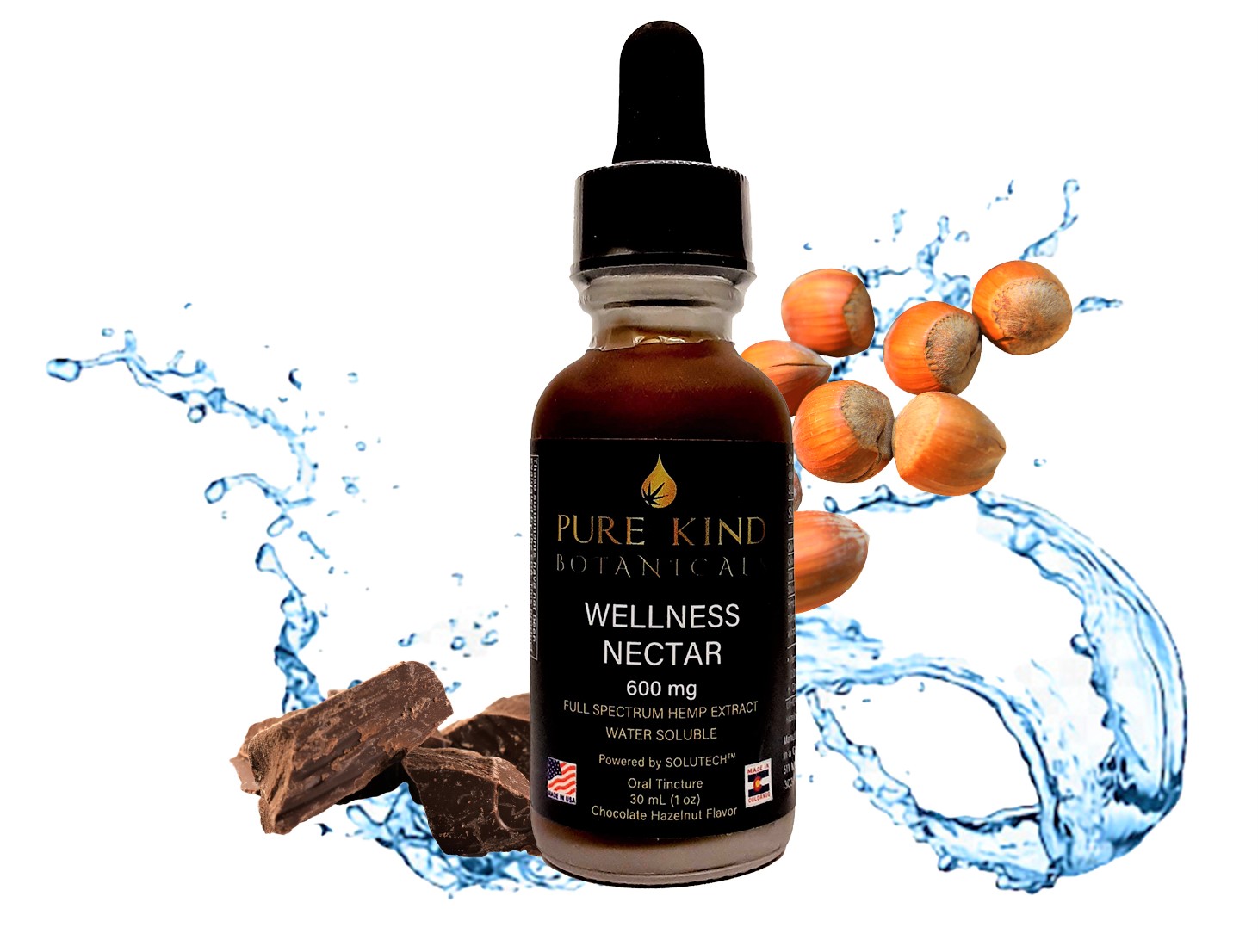 Description
600mg Chocolate Hazelnut CBD Wellness Nectar- a wonderful balance between effective wellness and support, now in a comforting chocolate and hazelnut flavor.
Who we created this for: those looking for help with more severe levels of pain, inflammation, anxiety and digestive disruptions.
Why it works so well:
• CBD may help ease many issues that plague us on a day-to-day basis
• Water soluble CBD product with an amazing taste.
Ingredients
Water Soluable CBD, Chocolate Flavor, Hazelnut Flavor, and TruSweet Bitter Blocker.
Benefits
Results: can help relieve many aches and pains as well as ease stress and anxiety.
For Best Results: use 2 drops under the tongue 1-2 times a day.