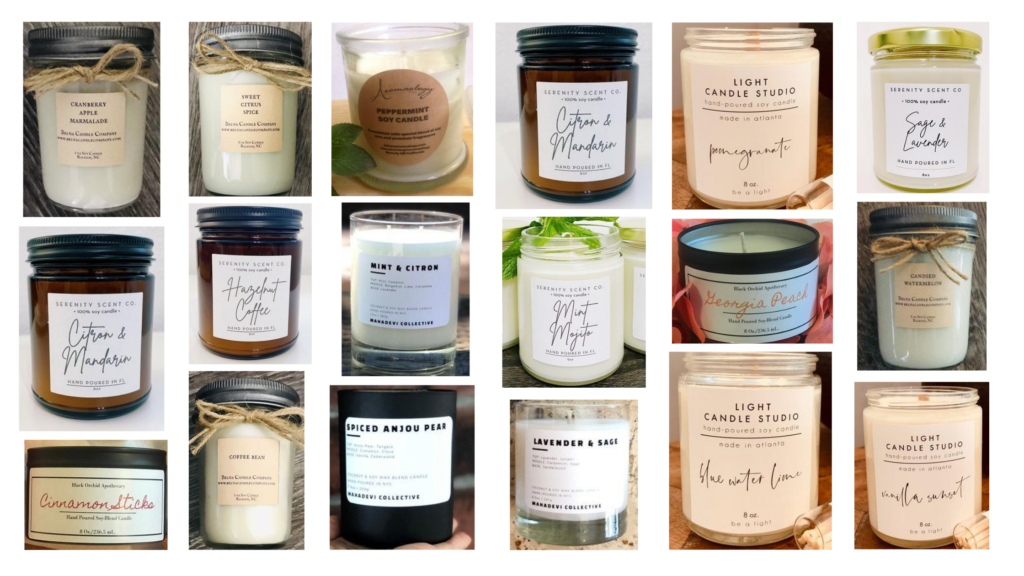 There are so many amazing Black-owned shops on Etsy. I've shared a bunch of my favorites so far, and today I'm back with another one: candles!
By the way, in case you missed it, this is part of a new regular feature I'll be doing on the blog — featuring really cool small businesses I've discovered. I really want to share more on my blog and social media in general, but especially more Black-owned small businesses. Etsy has been a great resource in this regard — they've even added an entire section to their website of Black-owned businesses from all different product categories.
First I shared some of my favorite jewelry shops, and then I shared some of my favorite beauty shops. Now, I am sharing a bunch of really cool candles on Etsy that are all made by Black-owned Etsy shops!
Here's just a sampling of some of the scents I discovered, which you can shop easily by clicking on any of the images here. I'm betting that they smell amazing 🙂
[show_ms_widget id="36045053″ image_id="41914496″ width="900″ height="2000″]
I've saved even more interesting products from Black-owned candlemakers on Etsy below! I hope you have as much fun exploring them as I did 🙂
[show_boutique_widget id="974938″]
Are there other kinds of Black-owned businesses you'd love for me to feature in a future blog post? Let me know in the comments!
<!–
–>