---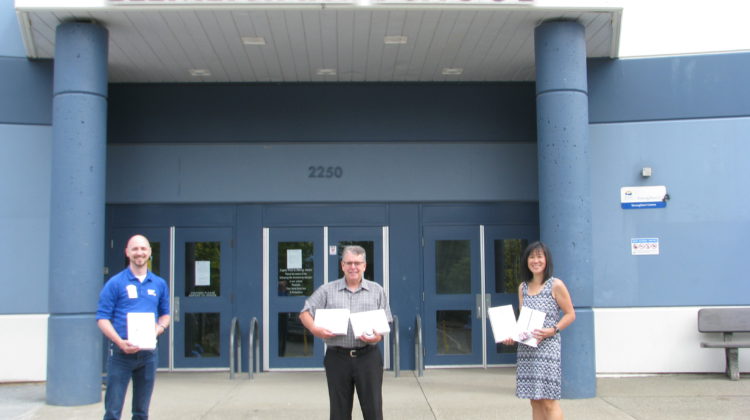 Courtenay's Aspen Park Elementary is has a few new tools at its disposal thanks to a donation from Best Buy.
The store donated five iPads to the school through its Blue Gives Back initiative.
Store Leader Jason Marriott says the initiative is all about connecting with the local community and children with technology to enrich their lives and education.
"Best Buy Canada is very committed to positively impacting the communities we serve," explained Marriott.
"I have been with Best Buy for over three years and have had many opportunities to support local schools, businesses and families. I am passionate about ensuring that we help each other through these times."
Marriott decided to pursue a donation and was hopeful to make it happen after learning from Aspen Principal, Lisa Scheck that her students were in need of iPads.
"Our goal is to have an iPad for student use in each of our classrooms and through our fundraising efforts, we have managed to purchase 10," said Scheck. "The donation of these five with headphones will now allow us to have one in each classroom to support our students with their learning."
Staff, students and parents at Aspen Park Elementary are greatly appreciative of the generosity of Best Buy Courtenay.