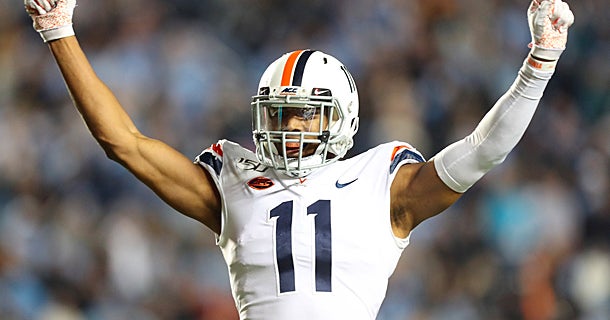 The Virginia Cavaliers open the 2020 season on Saturday afternoon with a home game against the Duke Blue Devils.
The ESPN Football Power Index is back with a prediction for each game over the course of UVA's 2020 season.
The Football Power Index (FPI) is a measure of team strength that is meant to be the best predictor of a team's performance going forward for the rest of the season. FPI represents how many points above or below average a team is. Projected results are based on 10,000 simulations of the rest of the season using FPI, results to date, and the remaining schedule. Ratings and projections update daily.
Let's take a look at how the ESPN computers view UVA's chances in each of their 11 games in the 2020 season:
UVA vs. Duke Blue Devils
Date: Saturday, September 26th
Kickoff Time: 4:00 p.m.
TV: ACC Network
ESPN FPI: 58.4-percent chance of UVA win
Prediction: UVA win (1-0)