Pandemic travel is getting a little bit safer.
Shutterstock
Although coronavirus continues to plague much of the country, Americans have slowly but surely begun to travel again — just with new precautions in place. And now, Google is making the whole process even easier by partnering with hotels across the United States and United Kingdom for less of a hands-on hotel experience.
The tech giant announced plans to add its Nest Hub smart display set ups and Google Assistants to rooms, so guests can request new towels, schedule wake up calls, or check out without the need to touch anything — aka the dream in this day and age.
In case you're unfamiliar with the setup, the Nest Hub technology allows you to make a whole host of service requests by simply speaking. You can get local news updates (maybe check in on those COVID-19 numbers), access in-room entertainment, and get info on restaurant and store hours.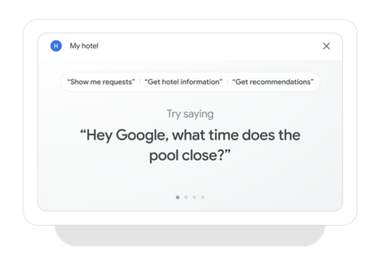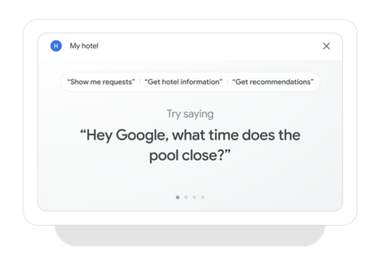 Courtesy of Google
The company has already announced a number of partnerships, including the Fairmont Princess in Scottsdale, the Gale and Shelborne South Beach in Miami, and Gansevoort Meatpacking and Synergy Chelsea in New York City, with even more locations in the works. And if you're worried about that Smart Hub listening in on your convos, here's what Google had to say in a statement:
"While convenience is important, we're also dedicated to protecting privacy. You won't need to sign into the device, and no activity will be linked to your personal account. There is no camera on the Nest Hub, and the physical mic switch can be turned off for additional privacy. No audio is ever stored, and any activities will be immediately wiped from the device when it's reset for the next guest."
Sign up here for our daily Thrillist email and subscribe here for our YouTube channel to get your fix of the best in food/drink/fun.
Megan Schaltegger is a staff writer at Thrillist.